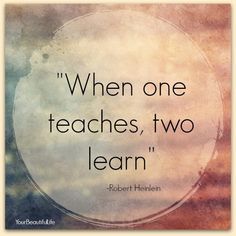 I have reconnected with our first major yoga teacher Sam Dworkis who had a studio in the warehouse district in South Miami on the second floor back in 1978.  I still remember my husband Jack's words as we climbed those steps: "I'm feeling this will change our lives."  And it did!!  We studied with Sam at the then "Iyengar Institute of Miami." For this blog I reread one of Sam's books Ex-Tension, such a good book for the new or old students.  It has really good visuals, showing the poses in 3 types: Tight, Moderate, or Flexible, as well as the lines of energy.
Sam also tells about the importance of Less is More, the value of Extension as in mountain/standing pose into each pose, a well as understanding the fascia that wraps throughout and over each muscle in our body.  He explains how fascia tightens as we age, inhibiting movement, making you feel tired and sluggish.
With Miami being an International City, many well known yoga teachers came through Sam's, even Iyengar himself!  Then in 1986 Jack retired form the Miami Fire Department.  Captain at 9B in the ghetto.  He was 47!  His mom died and left us $10,000 which purchased a VW Van Camper  we dropped our daughter off at her summer job before her first year of college in NC and off we went from the east coast to the west coast, studying with 27 different yoga teachers along the way!  In 1991 we ended up in Santa Cruz, CA a lot of studying and becoming certified and teaching with Kali Ray of Tri Yoga.  We lived in many paces and taught in many them, even New Zealand.
We always visited Miami (3 of our kids live there) so we heard Sam had moved to central Florida and had been diagnosed with MS.   Then when I lived in NC helped bring him there for a workshop and I was amazed how well he looked.  Then Jack and I moved to the west coast Oregon to be with our daughter for the experience of greeting two more granddaughters.
The last time I was with Sam I was studying his book "Recovery Yoga."  I requested a visit and met up with him at his home studio in central Florida.  We were sitting on the floor facing each other, his dog lying between us as we went over my questions.  About 45 minutes later Sam asked "Are you wondering why I am petting this dog all this time?"  I said no I was not, but why, and he said "well you see the MS has settled in my hands and as long as I have them on him there's no pain."
Namaste,
Mary McAllister