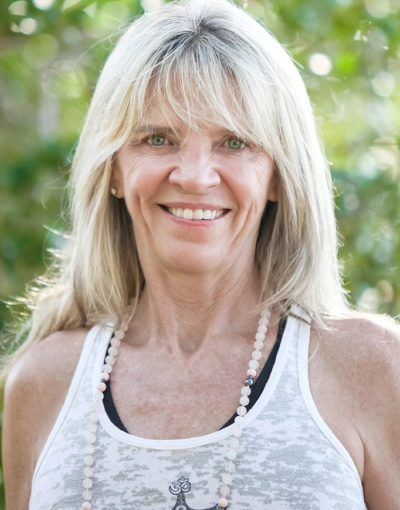 *****
Position:
Owner, B.S. Psy, M.A. Edu., E-RYT 500, YACEP, RCYT
Experience:
Certified February 2009
Biography:
I began practicing yoga at home 17 years ago and loved it but never really committed to a full on practice. When I attended my first real yoga class with Sri. K. Pattabhi Jois 9 years ago, I fell in love with this ancient practice. A year later, I traveled to Costa Rica to complete my 200 hour Vinyasa Teacher Training and am currently registered with the Yoga Alliance. In the spring of 2014, I traveled to Rishikesh, India for a 6 week intensive training in Hatha Yoga to complete my 500 YTT. The last 8 years, I have been teaching yoga and sharing my passion for this transformative practice. Like many yogis, I had longed for me connection to my spiritual side and yoga has helped me find that missing link. After teaching for 5 years, I decided it was time to take a leap of faith and open the North Studio in May. I just had to share this journey with as many people as possible! Later in November of 2014 we opened the South location to continue to grow the yoga community and spread the love of yoga. I hope this journey finds each and every one of you! My philosophy on yoga or what it means to me to act from a state of yoga is very simple. I have two famous texts that I read from daily, The Bhagavad Gita and Patanjali's Yoga Sutras. These two ancient texts have transformed my way of thinking and being. Two quotes from the Gita play a vital role in my daily living. The Gita states, yoga is "skillfulness in action" and "Yoga is equanimity and equilibrium". These quotes show me my capacity as a yogi to be able to act skillfully to produce positive results in all aspects of my life, on and off the mat. When I am faced with life's challenge that bring up fears, my ego and limitations of my mind, I am better able to remain in a calm state and approach the situation with evenness. I am not always successful, but I work on this daily and remind myself of these quotes when I am feeling out of balance or am faced with challenges that are difficult to face. Then Patanjali says that "Yoga is the cessation of the fluctuations of the mind". Ahhh, he clearly states that the practice of "yoga" is the ability to still the mind and release the ego. If only it were that easy to allow the monkey mind to quiet and live in the moment every single day. This is why I practice. My daily sadhana on and off my yoga mat is how I experience my world. I realize that my practice fluctuates and changes but my commitment to my practice never wanes and it brings me closer to freedom one baby step at a time!