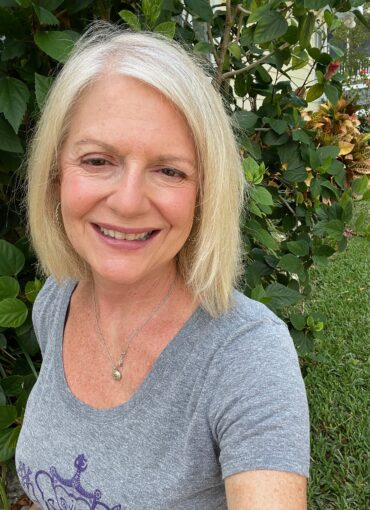 View Classes
Jaimie Evans
Position:
Yoga Teacher RYT 200
Experience:
Graduated KLY April 2021
Biography:
I have been a student of Yoga for 30 years.  I fell in love with the physical practice on the spot but it took some time to realize that I was also somehow becoming a nicer, calmer and more loving human being.  At last it was time to share with others the practice that has been  so transformative for me.  I am now a graduate of Key Largo Yoga's teacher training program. I am a retired high school French teacher and a current world traveler.  My husband and I moved to the Keys in 2018 to enjoy the ocean and the beautiful weather.  How fortunate that there just happened to be a top notch Yoga studio right down the street! There are very few styles of Yoga that I haven't tried:  my absolute favorite is Iyengar Yoga but Vinyasa runs a close second. I like to think that I bring a sense of lightness and fun to my classes, combined with close attention to detail and alignment.   Students will learn how to do poses the right way for their bodies and their practice in a safe and compassionate environment.