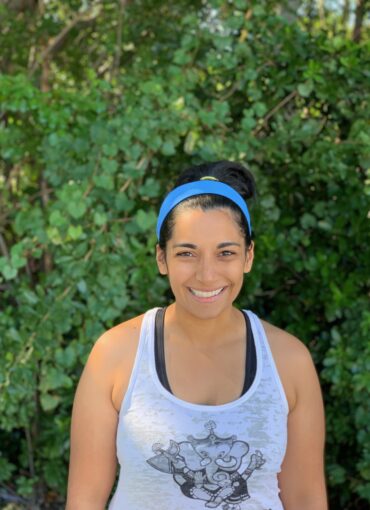 View Classes
Anjana Morris
*****
Position:
Yoga Teacher, RYT-200
Experience:
Graduated KLY May 2015
Biography:
Anjana Morris was born and raised in Birmingham, Alabama.  She went to Wake Forest University for her undergraduate studies and came back to Birmingham for her graduate studies in Public Health and Developmental Psychology at UAB.  She took her first yoga class in college with a friend, but sadly, she didn't enjoy it at all!  She found it cheesy and uncomfortable and well...just not her thing.  It wasn't until she was in graduate school in 2012 that a friend convinced her to give yoga another try, and she reluctantly agreed - after all, her upper back was always sore and she was willing to try anything!  That class, however, was much different from her first experience - not only did she feel substantially less tension in her back after one class, but she also felt more flexible and energetic for the entire rest of the day.  From then on, she was hooked!