Kirtan Concert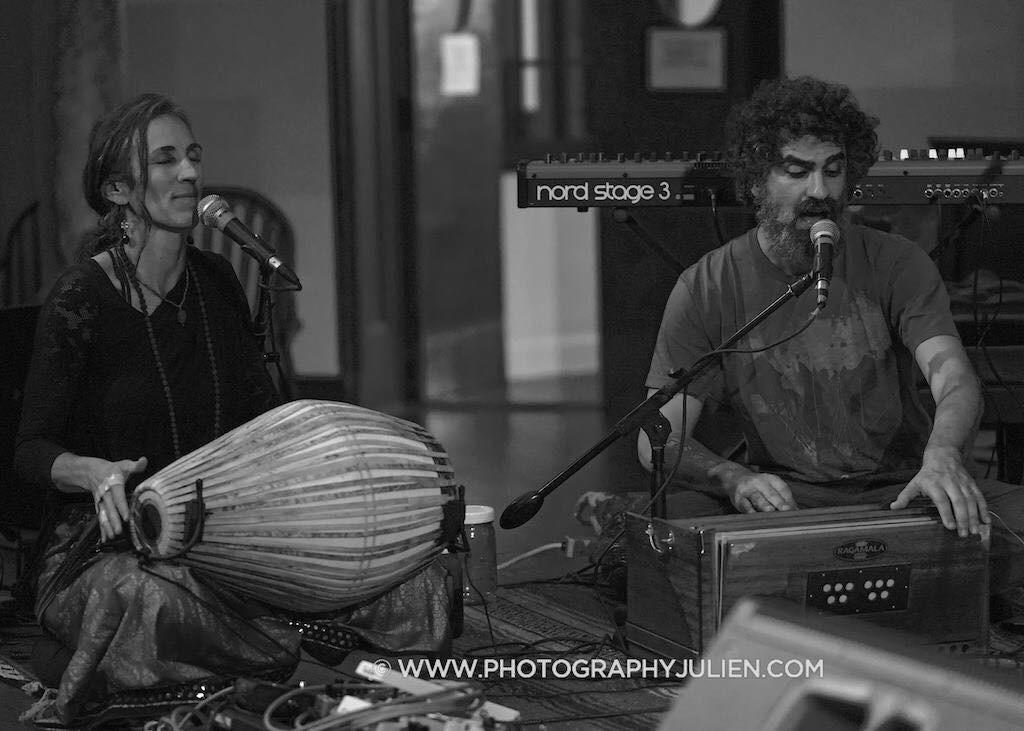 Join us for a sound healing experience, an uplifting concert of sanskrit mantras with Flavia Krishna & Gershone Wednesday May 23rd at 7pm.  This event is ONLY $10!!  Attendees are welcome to make an additional gratitude donation to musicians for offering their musical talents, time and love.
Prior to the concert the duo will play for free during our Yin Yoga class from 5:30 – 6:45 and all are welcome to attend.  Regular prices are in effect for the class and there is no additional charge for the musical accompaniment, but again donations to the musicians are welcomed.
Based out of Athens/Atlanta, Flávia Krishna & Gershone are a chanting/singing duo spreading Light through Sacred Sounds…Chanting sacred mantras & songs in Sanskrit, English, Portuguese, Hebrew, & Spanish…we facilitate sound healing experiences for expanding our self expression and connecting to the Divine.
"The Greek word for soul, psyche, is also translated as "breath." Toning, chanting, and singing are all effective ways to explore consciousness through the embodiment of sound."
The Power of Sound to Heal, by Jason K. Norris
We feel so blessed to be serving during these powerful times of awakening through sound meditation circles and live music yoga immersions.
Looking forward to sharing this practice with this loving community once again!
Namaste ✨🙏🏽✨
Flavia Krishna & Gershone
Click here to learn more about Flavia & Gershone: