Dolphin Yoga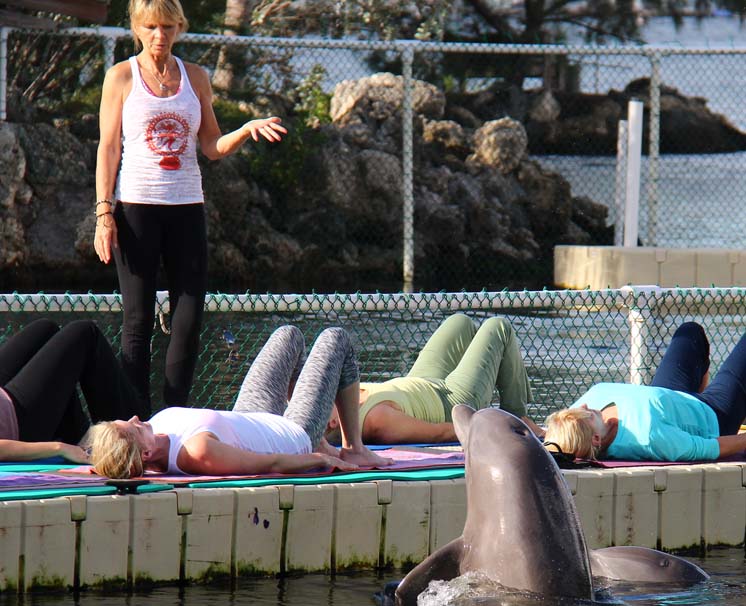 $30
Start your morning with one of Key Largo Yoga's registered yoga teachers for a class on the dock at Dolphins Plus Bayside. Find balance, peace and JOY as you practice dolphin pose amongst the beautiful dolphins! You will have the opportunity to practice a structured yoga class with an experienced teacher with dolphins swimming and playing around you.
The cost is $30 per person (includes mat rental) and space is limited to 12 students per class.
Classes will be held on Thursdays and Saturdays from 8:00am – 9:00am weather permitting.
As with all specialty classes, this class will be cancelled and removed from the schedule if no one is signed up. If this is a morning class it will be cancelled by 5pm the night before; if it's an evening class it will be cancelled 2 hours prior to class start time. You are welcome to drop-in to a specialty class if there are already students signed up but space is not guaranteed.
LOCATION: Formally "Dolphins Cove"
Renamed Dolphins Plus
Onsite Class, Dolphins Plus Bayside, MM 101.9, Key Largo
RESERVE SPACE