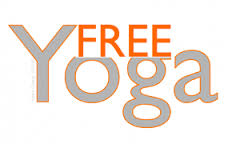 Key Largo Yoga is proud to give back to the community, it is an integral part of our mission to bring yoga to the community and of our philosophy to always pay good energy forward.  Currently we are offering three classes a week that are free.  Our teachers volunteer their time and effort for free to teach and we are immensely proud of them – we accept donations for our free classes to honor the teacher's time and energy, read on to see how we give back by passing these donations on to worthy causes.  
Please join us and help us spread the word to anyone you know who might benefit from these practices.
Namaste.

Sunset Yoga
Tuesdays, 6pm – 7pm
Sunset Cove Resort, Bayside, MM 99
This FREE practice is donation-based.  Our teachers are donating their time and giving back to the community when they lead this  practice – we ask that you make a donation to them for their time and they in turn will give 100% of proceeds collected to support a worthy charity of their choice.
Please join us for Sunset Yoga on the beautiful Florida Bay…
No Reservations Required.
Sunset Cove, 99360 Overseas Hwy, Bayside, Key Largo
Meet down by the water between the tiki huts; beach mats provided.

Guided Meditation
Thursdays, 11:45am – 12:15pm  
Key Largo Yoga
Please join us every Thursday 11:45pm – 12:15pm for a FREE guided meditation practice at our north studio. We will gladly accept donations for the class, and 100% of proceeds are donated to the MS foundation.  Wear comfortable clothes and feel free to use our blankets and pillows if you would prefer not to bring your own.

Y12SR
Mondays, 1pm – 2:30pm
Key Largo Yoga
Y12SR is a 12-step based discussion and yoga practice open to anyone and everyone dealing with their own addictive behavior or affected by the addictive behavior of others.  This is an open and inclusive group, all A's are welcome.  We will start with a topic-based meeting, followed by a gentle yoga asana practice based on meeting theme and the breath. 
In this group we weave together the ancient wisdom of yoga and the practical tools of 12-step programs. We recognize that the "issues live in our tissues" and through our intentional, themed yoga practice, guided by our breath, we invoke the God of our understanding to help us release whatever is held.
This group is a source of outside help, and is in no way a replacement for 12-step meetings, a sponsor, or any other part of a 12-step recovery program. It is an adjunct providing what we believe is another helpful tool in addressing the physical, mental and spiritual dis-ease of addiction.  
For more details call Kat Wheatley, 305.240.1315.