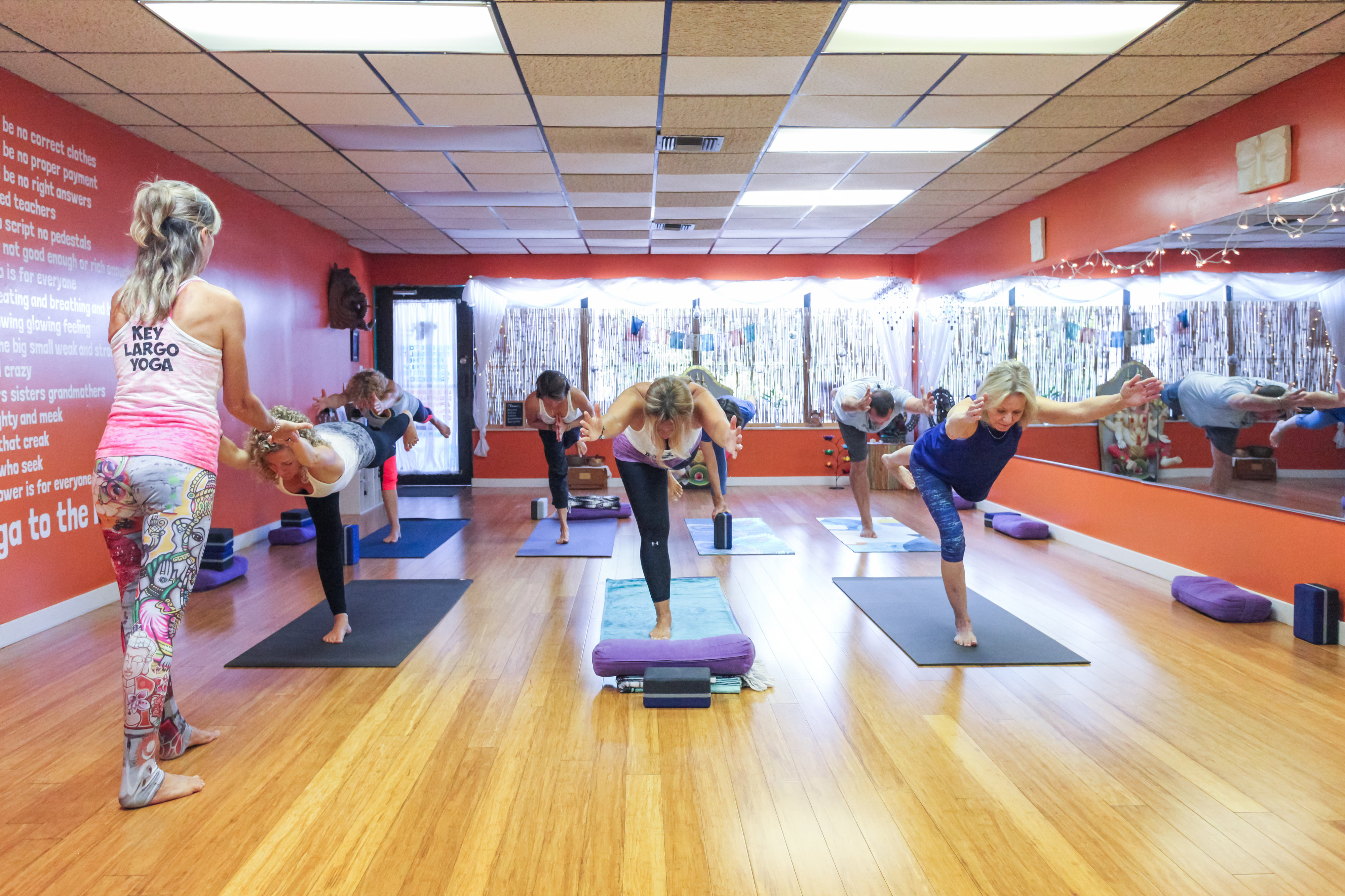 Hatha yoga is not a specific type of yoga, but rather a practice that encompasses all of the asanas, or physical postures.  In the context of our modern asana practice, the general term Hatha has come to be used specifically to describe a one-pose-at-a-time style class, with focus on alignment, anatomy, body mechanics, and mindfulness.
In our Hatha class expect an emphasis on simplicity, repetition, and ease and a pursuit of effortlessness even as we work out the body's kinks. Relaxation is paramount as we make a full circuit of the body's range of motion with standing postures, twists, backbends, forward folds, and hip openers.  This class will be a slightly more intense exploration of a classical Hatha practice, developing strength, balance, poise, and flexibility.
 This class is appropriate for experienced Hatha yogis who enjoy a classical practice or for newcomers interested in learning more about the physical practice.
Temperature: Warm to Very Warm
Level: Intermediate