Free Trauma-Sensitive Hatha Yoga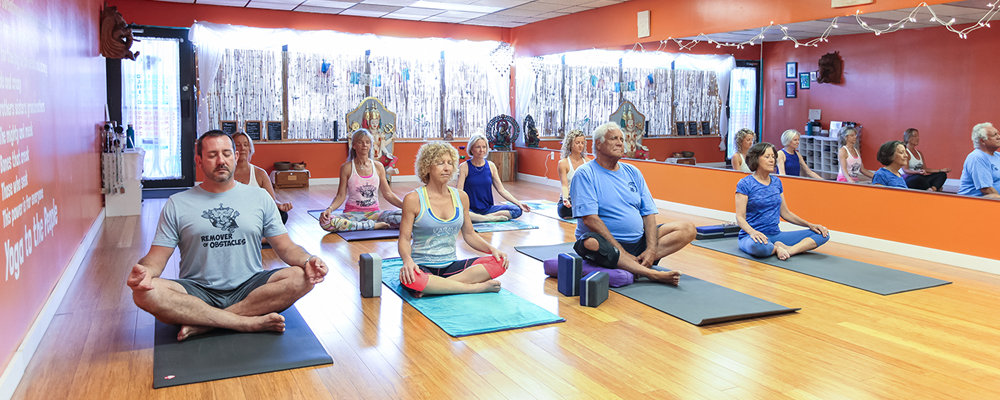 This is an hour-long class offered free to the community.  Anyone is welcome.
Trauma sensitive yoga is designed to create a safe space for the practitioner to gently begin to reconnect with his or her own body through the vehicle of the breath.  This is NOT a therapy session or a discussion group.  It is a yoga class open to anyone and everyone who is currently or has ever experience a traumatic experience in their lives.
Yoga is the practice of reuniting mind and body, allowing us to connect to ourselves and the world around us in a gentle, compassionate, accepting way.   Our goal is to create a safe space for students to get on their mat and work at their own pace through trauma that has manifest itself in the body as tension, tightness, pain, or blocked energy.
Yoga mats are available for use free of charge, friends and family are also welcome.