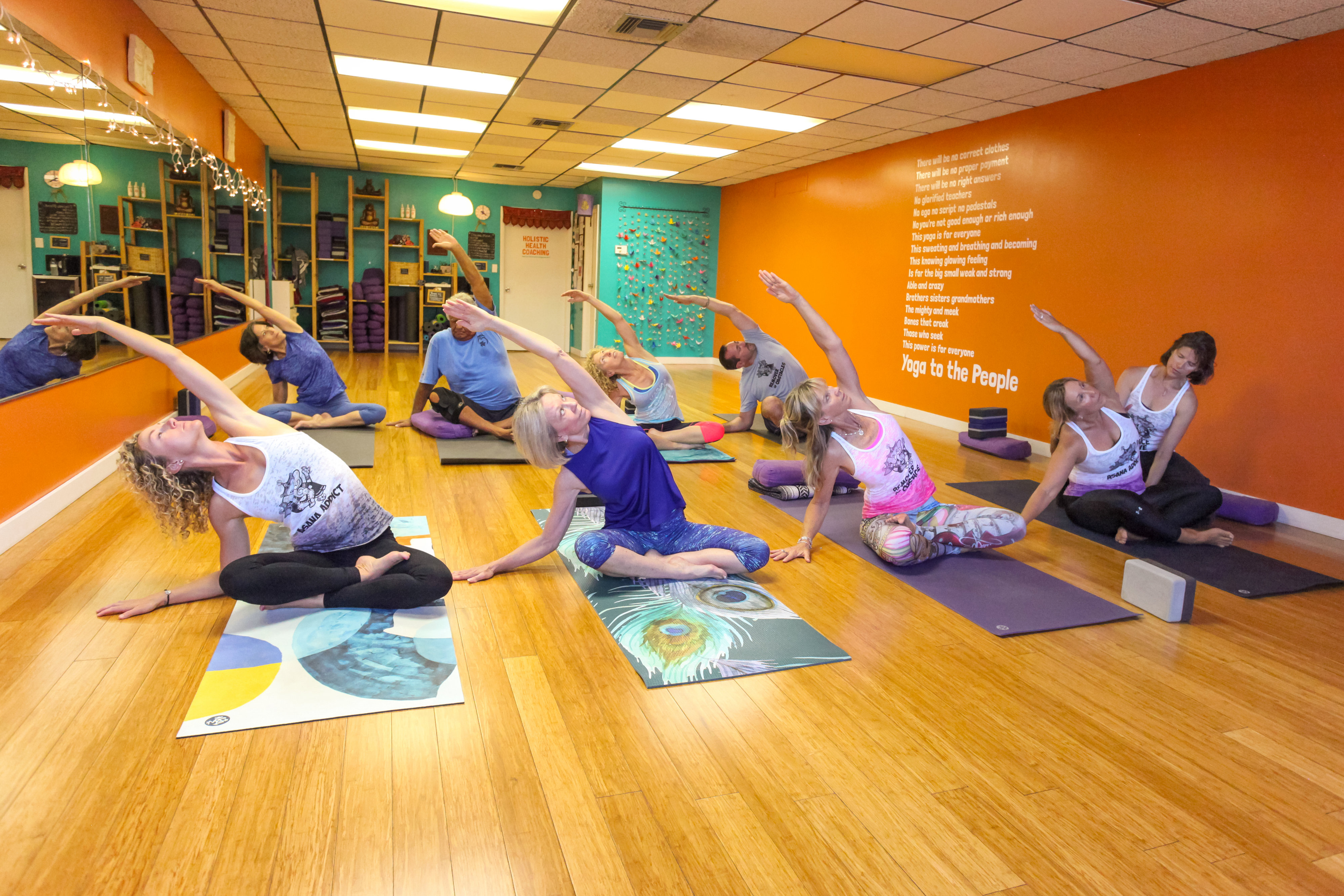 Join us for this morning practice designed to stimulate, open, and balance the energy points of our subtle body system.
Seven main energy points align along the spinal column from the tailbone to the crown of the head.  These energy points, referred to as chakras, represent places in our body where lines of energy, often called nadis, intersect.  If a chakra is blocked or unbalanced the energy is also blocked, and unable to flow smoothly through the body.  If our chakras are balanced and open the energy can move freely through the body.
Each chakra point is associated with a color, a sound, an element,  part of the physical body and aspects of our character.
When our chakras are balanced we are balanced, moving through our day with patience, awareness, compassion and love.  When our chakras are out of balance, or blocked, we might find difficulties expressing ourselves or dealing effectively with others.  Blocked chakras are also associated with dis-ease in the body.
Through a combination of asana work, essential oils, pranayama, meditation, and chanting we will target these energy points, bringing balance and fluid movement to our life force energy.  You will leave this class feeling refreshed, grounded, clear-headed and ready to meet your day!