Sundays, 4pm – 5pm, Key Largo Yoga North
Warriors for Healing is a training and certification program that offers yoga to service members and veterans suffering from PTSD (Post-Traumatic Stress Disorder). This class is free to veterans, first responders and to anyone who has experienced trauma and who is or has suffered from PTSD. This program is designed to help survivors of trauma reestablish a healthy mind/body connection. Breath practices and physical postures will help survivors manage stress and reduce dis-ease in the body.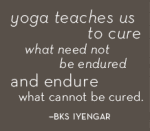 This class will be a beginner level class, taught by a trained certified yoga instructor in a safe and confidential environment.
Advance reservations not required.  Yoga mats available at studio.
Wear comfortable clothes and bring an open mind.