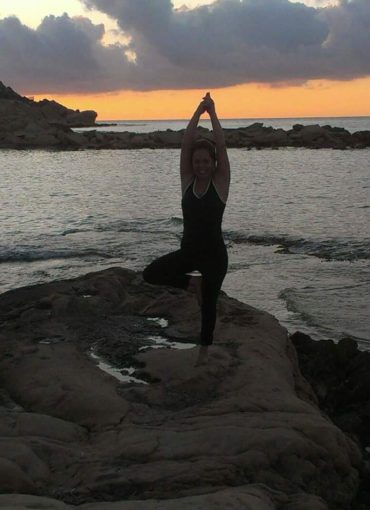 View Classes
Rossanna Telhiard
Español
Gentle
Hatha
Yoga en Espanol
Position:
Maestra (Teacher), RYT
Experience:
RYT 200 since July 2015
Biography:
Rossanna moved back to the Keys in 2015 after living in Europe for a couple of years where she deepened her practice. Her Yoga practice started in 2003 after a back and neck injury. She is now an RYT with Yoga Alliance, earning her Teacher training certification in Rishikesh India, also known as the Yoga Capital of the World.
Rossanna took Yoga classes with Rohithaksha Kulal who was the disciple of Dr. Krishna Bate who taught Yoga at the KMC Hospital in Karnataka Mangalore.
Rossanna specializes in traditional Hatha Yoga, and Restorative Yoga. She was chosen among others to lead a gentle Yoga class at the Rochester Refugee Mental Health Project in Rochester, NY.
Rossanna comenzó a practicar Yoga en 2003 después de haber sufrido un accidente. En cada práctica ella notaba que el dolor del cuello y de espalda pasaban después de un buen estiramiento en la clase de Yoga. Al pasar los años comenzó a tener la inquietud en formarse en Profesora para poder pasar el conocimiento del Yoga. Decidió viajar a la India para obtener la mejor formación posible tomando clases de Yoga Terapéutico y formándose en el estilo de Hatha Yoga Tradicional. Rossanna esta registrada en el "Yoga Alliance USA" y siente que es su deber pasar los conocimientos de Yoga que ha aprendido atravez de los años y que ha sido incalculablemente beneficioso para su vida!