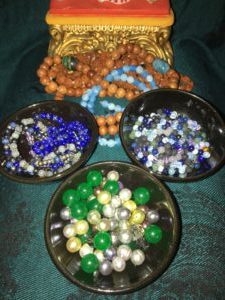 During the first full day of the Free Your Mind Retreat,
participants will come together to create a mala –
a strand of 108 beads that they can use throughout the week
during practice, meditation, and any time
they wish to connect or reconnect with their intentions.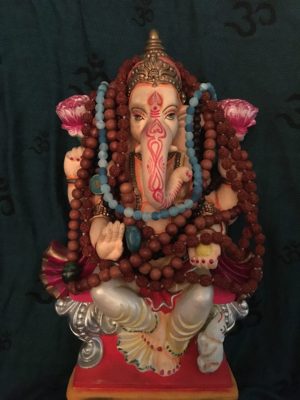 There will be a variety of natural stones and beads (sandalwood, crystals and glass)
from which to choose, and lots of time for participants to select the perfect combination
and then create a pattern for their mala that speaks to them.
During the creation process there will be meditation and Sanskrit chanting and after the strands are complete
we will come together for a gentle asana practice and a guided meditation
so that we can infuse our mala beads with our intentions and positive energy.