The Sound Session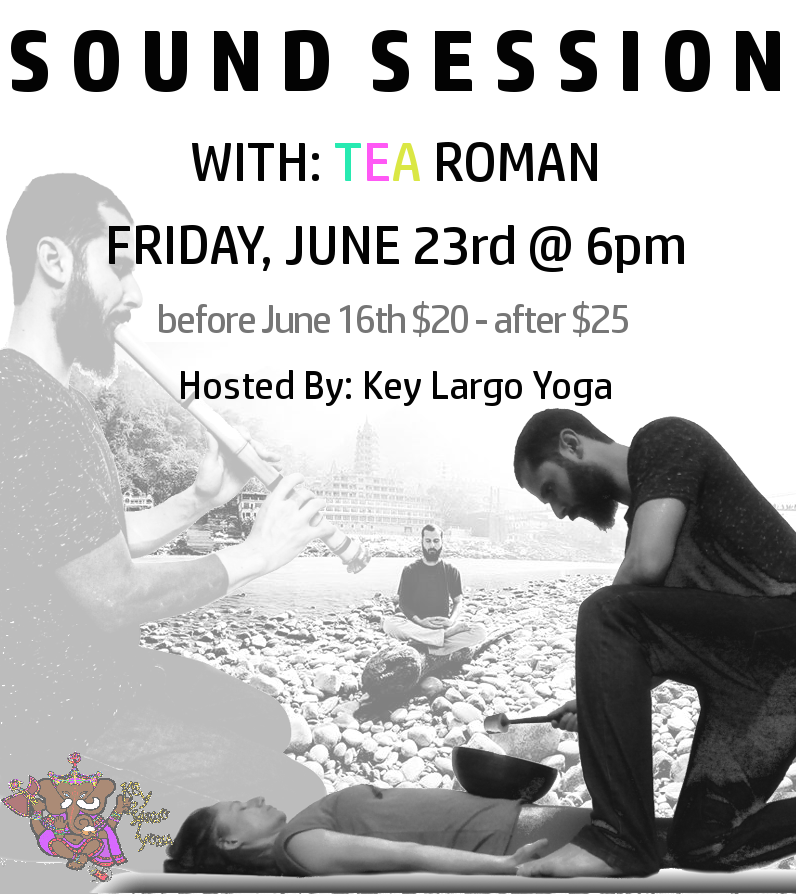 Yoga, Sound Bowls, Flute & Meditation
Join us for 'The Sound Session' by Tea Roman; a pure experience of enlightenment and conscious awakening!
Rooted in an ancient approach to sound, you will be guided through a combination of gentle restorative yoga incorporating powerful Tibetan Bowl frequencies and meditation with transcending bamboo flute vibrations.
 This event is for all levels of student…There will be a short intro about the benefits of sound for meditation and yoga asana practice from a scientific and metaphysical perspective.  Then a yin/restorative style yoga practice with a total of 13 asanas – each held for 3-5 minutes, during which time each practitioner will receive individual attention with the sound bowls.  After an hour of practice, enjoy a long savasana accompanied by a sound guided meditation using the sounds of the Shakuhachi (a Japanese flute).  The final fifteen minutes of the practice will be spent in seated meditation with Shakuhachi and silence.
 The sound bowl work sets the stage for these final minutes of silence – the most important part of the session.
 The sound bowls used in this event are from Dharamshala India, where the Dalai Lama resides and also the location of his primary temple.  The beauty of these sounds is that they bring even a beginner to a meditative state – due to the "alpha response" elicited by the sound bowls; no advance practice or experience required.
 Only $20 until 6/16; after that and at the door the event is $25.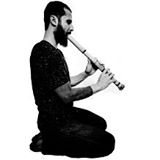 Tea Roman began his journey in sound, meditation and yoga at a young age, through the crystal sound healing practices of his grandmother – an advanced Kundalini Yogi.  From that point, his path took him around the world, studying the roots of these ancient sciences.  His training includes studies in Rotterdam, Netherlands with the world renowned bamboo flautist Hariprasad Chaurasia. Tea then under went rigorous  Indian Classical Music training while living in Chinmaya Ashram – Kolvan, India. Now, his Suizen (blowing meditations) recordings are respected around the world by some of the most advance Zen Meditation practitioners.  During a stay in the Himalayan of Dharamshala, Tea was given some of the most powerful '9-Metal' singing bowls available. These bowls are one of the key elements of his workshops.  Tea is also a certified Yoga Teacher, and so coming full circle with his in-depth, practical, scientific and metaphysical knowledge of sound, meditation and yoga, Tea believes he has developed a holistic practice that provides a pure experience of enlightenment and consciousness.