Mala-Making Workshop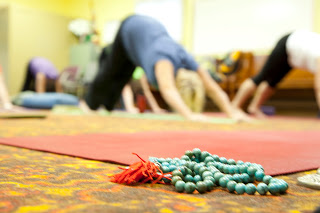 A mala is a strand of 108 beads that can be worn as a necklace or bracelet, and used for chanting, meditation or prayer.  
Come create your own mala in this workshop!
There will be a large selection of glass and wooden beads, natural stones and crystals from which to chose and plenty of time to discover a combination that truly resonates with you.
Take your time with the beads and let their color, weight, and energy speak to you until you've chosen the perfect combination…
Perhaps sandalwood, tigers eye, and rose quartz suit you?
Or maybe you prefer aventurine, lapis, and lava rock with a drop of essential oil?
You'll bring your chosen beads to a design tray and create your mala's pattern to the soft meditative sounds of Sanskrit chanting. Essential oils will also be available during the workshop to incorporate into your experience.  Lava rock is porous and will absorb the oil for a lingering fragrance of your choice, or you might just use the oils for inspiration and guidance in your creative process.
 Once our malas are complete, we will have a gentle asana practice with our new mala and close with a guided meditation so that you may infuse each of the 108 beads with positive energy, strength, peace and hope.
Workshop Fee $20.
Space is limited, please visit our website to make your reservation today.
Book on or before Sunday 7/23 for just $15 with our Early Bird Discount!
Click HERE to reserve your space today!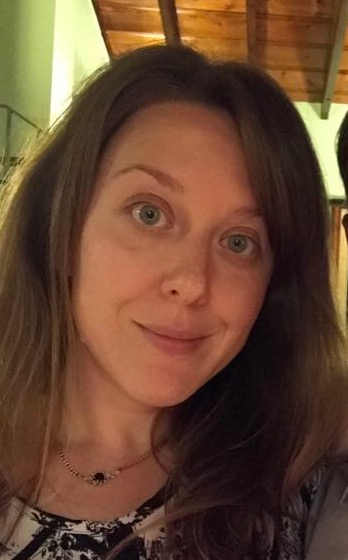 Laurel Weiss has been teaching yoga since December 2013. She completed her 200 hour Yoga Teacher Training with Kathy Shirley at Key Largo Yoga. Laurel has a bachelors degree in psychology, is a licensed Massage Therapist, licensed Cosmetologist, artist, musician, vegan chef, scuba diver, world traveler, bicycle enthusiast and eternal optimist!