Fridays, 12:45pm – 1:15pm, Key Largo Yoga North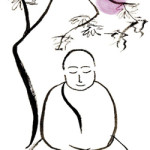 Guided Meditation.
Please join us every Friday 12:45pm – 1:15pm for a FREE guided meditation practice at our north studio.
We will gladly accept donations for the class, and 100% of proceeds are donated to the MS foundation.
Wear comfortable clothes and feel free to use our blankets and pillows if you would prefer not to bring your own.