Open Level Vinyasa (South)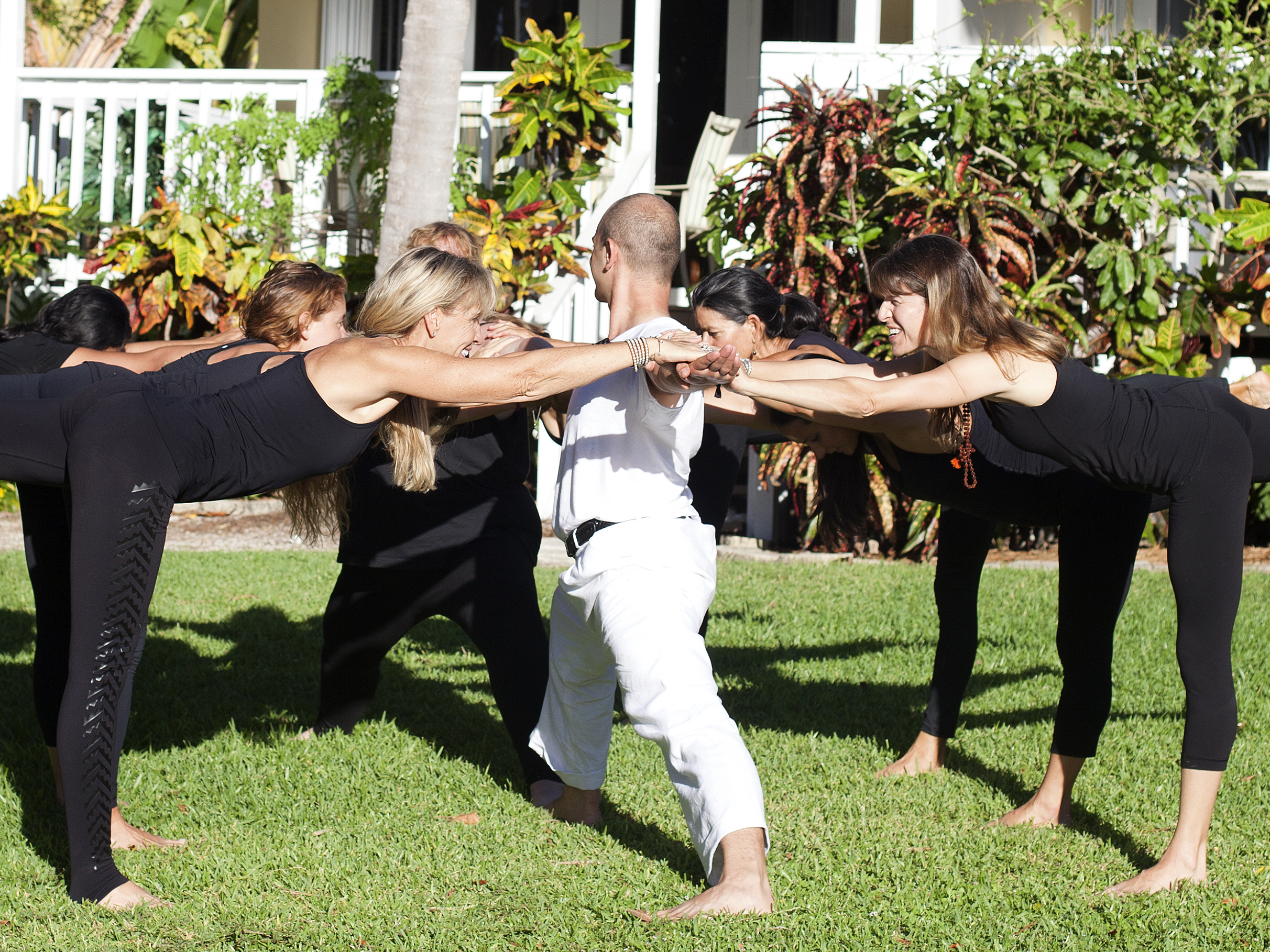 The word Vinyasa means the connection of breath to movement. Thus in Vinyasa yoga all movements are synchronized with the breath, creating a practice that is both dynamic and flowing. The asanas, or postures, are derived from the Ashtanga system. The difference between the two styles is that in Ashtanga yoga one performs the same asanas in the same sequence every time, while in Vinyasa yoga one has more freedom to improvise sequences of asanas. The basic components of a vinyasa class will be present – warm up, sun salutations, standing poses, inversions, back bends, forward folds, and a well-deserved savasana.
Our Open Level Class is for every practitioner regardless of experience or skill-level. This class is tailored to meet the ability of the class as a whole. Basic poses with more advanced options are offered as well as sequences that start slow and build to become more challenging. You can push the limits of your body while having fun. Because of the open structure of this class students are often asked if there are any poses, transitions or specific parts of the body they'd like to target during the practice. There will be opportunities to break down some of those trickier poses you've always wanted to try and a few minutes for any inversion of your choice. Come willing to try something new!
Temperature: Warm
Level: All Levels