Mommy and Me
Mommy and Me Yoga!
Come join us for a new Mommy and Me Yoga class.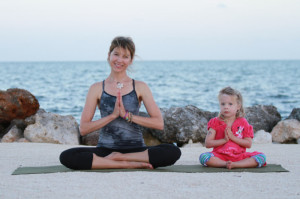 Bring your little one with you to the mat…we'll practice together, play games, sing and dance,
and share in the love and joy of being connected in a nurturing and accepting space.
Come ready to stretch, breathe, bond, and "just be" with your child.
Moms and children will be together at all times, this is an interactive class
designed so that children can experience yoga with their parent.
 PRICING:
$48 for four classes (includes child), paid in full in advance
Drop-in rate $15 per class, pending space and availability
 Please call or email Kat for more details and to sign up:
305.240.1315 or kpatton4@bellsouth.net
 Classes will meet on Saturdays at 11:15am.
Classes will be held on March 1st, 8th, 15th and 22nd. (note there will be no class on March 29th)
See you on the mat!