Workshops
Please join us for an amazing learning experience with…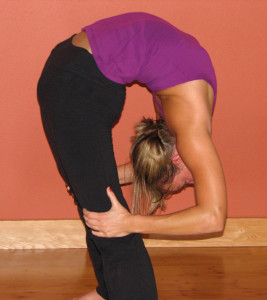 Stacey Lee
Mysore Classes
                                                                             Sunday, March 30th thru April 4th 
Cost: early bird special thru March 17th
$125.00 per week 
after March 17th….$150.00 per week (drop in rate $20.00 per class)
                                   Ashtanga Workshops
                                                           Saturday, March 29th 4:00pm-6:30pm
                                                                April 5th, 11:15-1:45
                                                      Cost:  $35.00 each or both for $60.00
                                                                                           Click here to pay and reserve your spot
Mysore Classes:
Students of all levels are taught individually within a group setting, according to their abilities. By practicing sequentially at one's own pace, the individual is able to focus internally, rather than externally, hence the practice becomes a moving meditation. Mysore style is the safest and most effective way of learning Ashtanga Yoga. Students receive individual guidance and adjustments when necessary, and are able to move deeply or gently into their practice each day, increasing internal awareness of their own needs.
Workshop Description:
These sessions will focus on the relevancy of the Yoga Sutras to modern life. The Yoga Sutras of Patanjali are the philosophical basis of Ashtanga Yoga. This handbook on consciousness, though cryptic in nature, provides both the goal and the path of yoga. It is a meditation handbook that addresses the root causes of suffering, and explores the structure of ordinary human unhappiness. We will explore ways to bring this radical text into our daily lives in order to transform our minds, alleviate suffering, and awaken the inherent wisdom in each of us. Stacey will gear these sessions to the students practicing with her during her two week vista to the studio!
Stacey Lee 
has been practicing Ashtanga Yoga daily for over 13 years. In 2007 she received Guruji's blessing to teach, and is an Authorized Level 2 instructor. Stacey has made 9 trips to Mysore, India spanning a minimum of 3 months each. From 2009-2012 she was the resident instructor at the Jois Yoga Shala in Islamorada, Florida. She has a bachelor's degree in Psychology and also studies Jyotish, or Vedic astrology. She is currently learning the Advanced series under the guidance of her teacher, Sharath Jois.